REAL TIME 3D STREAMING
REVOLUTIONIZING THE CUSTOMER EXPERIENCE
FOR LUXURY GOODS - ESPECIALLY CARS -
WITH APPLICATION CLOUD STREAMING
EXECUTIVE SUMMARY
Besides the real product, customer experience is becoming the main differentiator between brands.


Real Time 3D engines enable companies to create stronger emotional experiences to turn fans into prospects.


Latest trends in cloud streaming allow companies to engage with their customer on any device at anytime and anywhere.


Costs have been the overriding factor when it comes to establishing new technologies but cost for cloud streaming are declining due to an increasing competition.


Calculating costs for cloud streaming remains complex. A streaming service provider can support the transition to a cloud-based solution with an accurate cost prediction.


Worldwide public cloud services will grow 21% in 2023.


HOW LOCKDOWN ACCELERATED INNOVATIONS AND HOW
COMPANIES ARE JUMPING INTO THE METAVERSE
It is certainly no bold statement to assume that by now most companies have digitized at least some parts of their business, either to establish customer facing solutions or to protect their employees. But digitization did not just start when entire countries had to shut down due to Covid-19. The need for new and innovative strategies around digital was evident across industries, even prior to the pandemic. What the lockdown did is exposed that certain companies were better prepared to encounter the consequences than others. Companies winning in digital think far beyond their stores. They create immersive experiences to engage directly with their customers.

The automotive industry has continuously been at the cutting edge of new technology and is setting new trends in consumer experience. Now, real time technology combined with cloud streaming is about to transform the automotive industry. Most of the world's leading manufacturers already use real time applications such as 3D product configurators. Yet with the latest developments in cloud infrastructure, companies can now stream real time applications to remote end devices ranging from single flat screens to tablets or head mounted displays (AR/VR). These experiences allow for a more immersive nature, elevating the consumer's emotional response of excitement.


HOW REAL TIME TECHNOLOGY AND REAL TIME 3D STREAMING
WILL HAVE A BIG IMPACT ON WINNING IN DIGITAL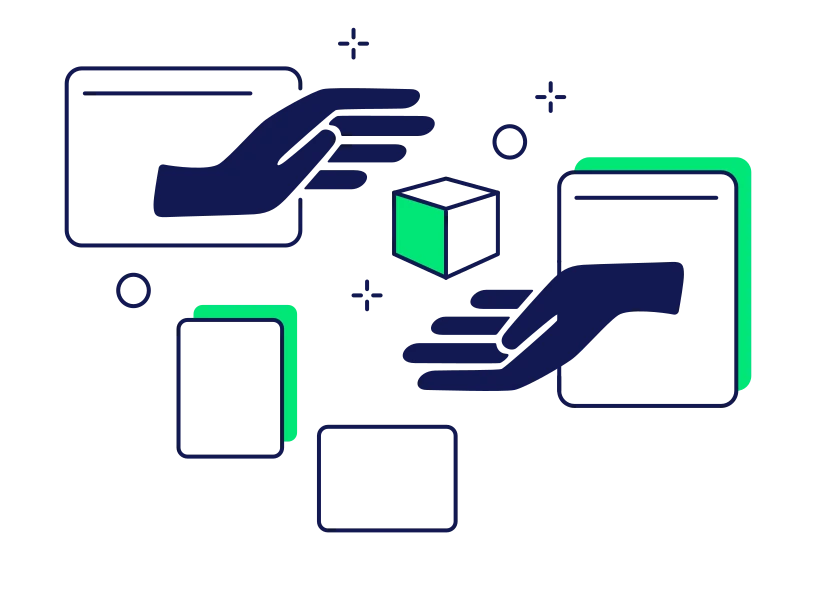 Purchasing a luxury product requires a luxury experience. Today's customers are expecting far more from the buying experience than just a photo (or flat 2D image) in a brochure or on a website. The expectations for visual content are high especially towards automotive brands. The consumer needs immersive visual aid to help explore the product they consider purchasing.


For example, they want to see the product in motion through an individualized driving scene. They want to experience the car in different environments and weather conditions to make owning it more relatable. They need references to people and objects to gain a feeling of what the interior is like in real life. All such experiences drive consumer excitement, remove doubts, and nudge the consumer towards the purchasing intend.
WEBGL VS REALTIME 3D STREAMING CAR CONFIGURATORS
Traditional website configurators using WebGL cannot meet the current demands of customer. They lack the capabilities for more state-of-the-art features. In the past WebGL has been the standard that made 3D experiences possible. Yet its capabilities restrict it to unsophisticated 3D models that are far from basic expectations consumers and brands have. This low fidelity results in a deal breaker when it comes to consumers and what is needed to invoke an emotional response. With dealerships being closed in the pandemic the realization has surfaced that customers must be excited digitally to the same extend as in dealerships. The automotive company that offers additional opportunities to excite customers online and run sales meetings in a different, consequently digital way, are going to win in this new era.
FROM HARDWARE TO CLOUD STREAMING: A SUCCESSFUL EXAMPLE
A famous Italian brand for sports cars found a creative solution in leveraging their already existing 3D real time configurator. By establishing a "Digital Sales Lounge" they quickly transitioned from a physical face-to-face to a remote sales process. After successfully migrating the application into the cloud they can now stream the configurator to their customer and facilitate digital sales meeting with one or more clients simultaneously – even while they are in different locations across the globe. By adding a remote buying experience to their sales channel, this Italian car manufacturer was able to counteract the negative impact resulting out of closed showrooms.
HOW REAL TIME 3D APPLICATION CLOUD STREAMING WORKS


The concept of application streaming is to deploy the 3D application in the cloud and to transfer only the necessary content to the user's end devices by utilizing the computing power of the virtual instances. In comparison to a traditional Point of Sales solution no additional or dedicated hardware is required. The dealer can use already existing hardware to run important sales meetings at any time and is not limited to any opening hours, further ensuring flexibility. Besides lowering hardware costs the scalability of cloud hosted solutions represents another significant advantage. Cloud streaming offers in most cases a much more tailored cost structure (i.e., "Pay per Use") while reducing the complexity of an IT infrastructure. After all, setting up a sustainable IT infrastructure requires up-front investment and an experienced support team to maintain it. With declining prices for cloud infrastructure and connection speed being no longer an issue, cloud streaming has become the solution of choice.
HOW CLOUD STREAMING AND THE AUTOMOTIVE INDUSTRY IS TAKING
REAL TIME 3D CONFIGURATORS TO A NEXT LEVEL
A German premium brand has stopped replacing old servers in the stores. Instead, they brought their current 3D real time configurator into the cloud. Aside from future proofing the traditional POS configurator technology, they now can reuse existing applications for new use cases such as a remote buying experience or an interactive website solution.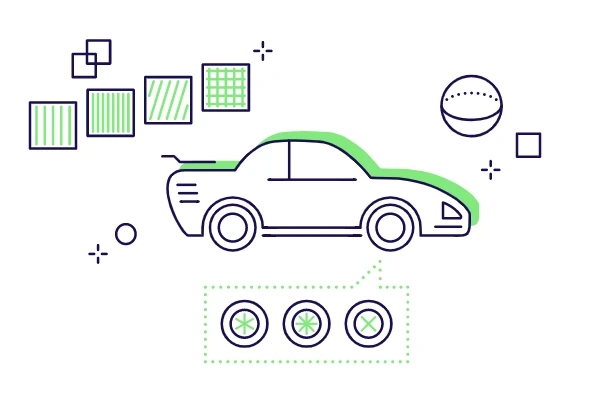 The remote buying experience with one or more clients clearly helps to upsell while an interactive website stream proved to create more excitement for the customer than an old-fashioned online configurator. The product of course does not shape a customer's decision in itself – the brand must be experienced, too. A current notion in the industry is that customer experience will become an ever more relevant differentiator. Its prominence is expected to gain ground on other differentiators like the product appearance itself. In this context, streamed real time 3D applications will play an ever more essential role to increase excitement and offer better services to customers.
THE HYPERCAR CASE



A good example is Pagani. By bringing an already existing interactive 3D application into the cloud, Pagani has established the foundation to reach countless users with just a single copy of the application. Both fans and prospects can now access the "Real Time Product Fascinator" – a name coined by Pagani for their online 3D configurator – from any location using any device. (

"http://virtualexp.pagani.com/

).








A similar approach shows an equally compelling solution for prospects in a more cost controlled environment. In contrary to Pagani a British manufacturer for luxury cars is not offering the real time 3D configurator to all website visitors. They have established a concept for identifying hot leads and giving them an exclusive experience not available to just any fan. They run their interactive product configurator in a controlled environment to reduce traffic and consequently regulate costs.
WHAT TO CONSIDER WHEN SWITCHING
TO A CLOUD STREAMING SOLUTION
While streaming movies via Netflix or Amazon has become a standard practice, streaming 3D applications is still a growing technology. However, gaming and tech companies such as Epic, Google and NVIDIA are paving the way for instance by empowering companies to follow the example of Pagani and to stream high fidelity 3D experiences online.

Switching to cloud streaming is an effective way to engage with customers and increase conversion rates. The challenge is less in developing an interactive application, and more about creating one which can be streamed without any performance loss while ensuring a reliable connectivity. For applications developed in Unreal, Epic already provides its own streaming solution called "Pixelstreaming". However, while "Pixelstreaming" is built for an interactive stream for a 1:1 interaction with games, enterprises are more interested in offering an experience for multiple clients on a global level. Additional challenges like variances in network connectivity or end user devices could lead corporations to choose "Streaming as a Service", since internal capacity and know-how about cloud architecture are often a constraint. A streaming service provider can help to setup and maintain the right cloud infrastructure, giving corporations the chance to completely focus on the actual customer experience.
MAKING REAL TIME 3D STREAMING EASY TO USE ON BOTH ENDS
Companies opt for a fully managed streaming service should validate if the provided solution is able to run on any device, is engine independent and works without any plugin. Besides these "must haves" a solution supporting external protocols (i.e., WebSocket) is an advantage to offer utmost flexibility for various UI concepts. Some also have analytics reporting integrated in their standard software, allowing detailed insights about the customers preferences and to identify upselling potential or predict future trends. An important factor helping executives to take important decisions based on accurate data.
HOW CLOUD SERVICES & 3D STREAMING PROVIDERS ARE LINKED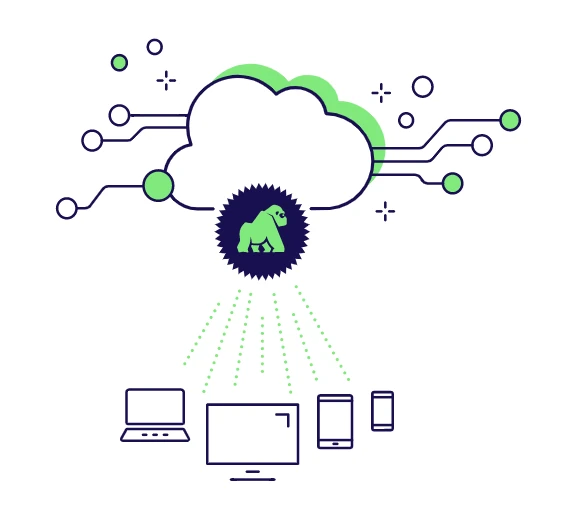 Most of the streaming service provider do not have the necessary infrastructure to operate on an enterprise level and must rely on a platform from either Amazon Web Services (AWS), Microsoft Azure, or the Google Cloud (GCP). By continuously expanding their portfolio it remains difficult to decide between the big three.


However, of all the public cloud providers it is certain that Amazon boasts the most mature cloud offering. They started their service in 2006 and are leading the cloud business with over a million customer in more than 190 countries. They offer a wide range of tools (e.g., DevOps tools) and operate in over 77 Availability Zones within over 24 geographic regions around the world (status as of February 2021). Each of these zones has one or more dedicated data centres with highest security standards and unprecedented level of reliability. Compared to AWS the regional presence of Google and Microsoft can be a limiting factor, but all of them face the same challenges when it comes to streaming in China. Existing accounts will not work in most cases forcing companies to create a dedicated account in China to bypass the great firewall.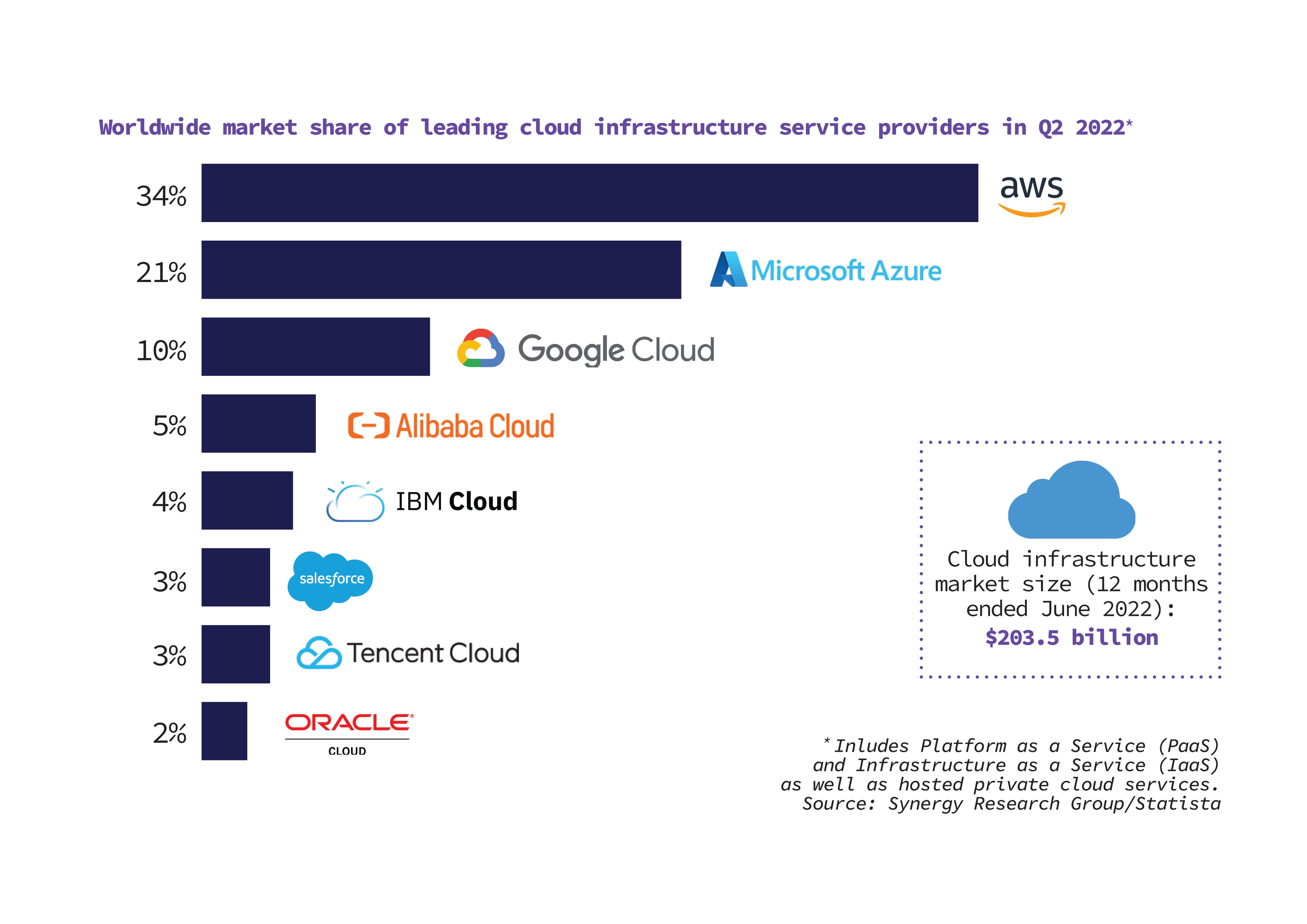 Although AWS provides the most evolved platform, Google and Microsoft are aggressively pushing into the market with tailor made offerings for corporations. In this context Azure has become more popular and an increased number of companies are using Azure as a second platform alongside AWS to pursuit a multi cloud strategy. A multi cloud approach allows companies to scale sufficient virtual instances avoiding the risk of not getting the required computing power for their customers. With this in mind, it is recommended to choose a streaming service fully agnostic to any cloud environment leveraging the individual strengths of each platform and enabling a multi cloud strategy.

Despite having a pricing calculator on the cloud provider's websites, it remains very complex and nebulous to estimate final costs and an inefficient setup may cause unnecessary expenses. This illustrates the value a full-service provider can bring to the table – auto scaling options. This option allows full control over the budget as companies only pay for the actual usage. Virtual instances in the cloud, which are the most major cost driver, are automatically ramped up and down based on demand. The number of sessions per day, the session length and the amount of concurrent user all define how many instances are needed for a seamless user experience. Even though streaming will require less maintenance, companies should also plan for service & support.

Costs have been too often the overriding factor when it comes to technology, but it can no longer be ignored that technology has become a core driver for value and not only being a support function. A full-service provider should bring the required expertise to help translate requirements into an accurate cost projection.
WHY IS THE WORLD READY
FOR ANOTHER TECHNICAL REVOLUTION
The global research and advisory firm Gartner forecasts worldwide spending on public cloud services to grow 18,4% in 2021. "The pandemic validated cloud's value proposition", due to Sid Nag (research Vice President at Gartner). "The ability to use on-demand, scalable cloud models to achieve cost efficiency and business continuity is providing the impetus for organizations to rapidly accelerate their digital business transformation plans."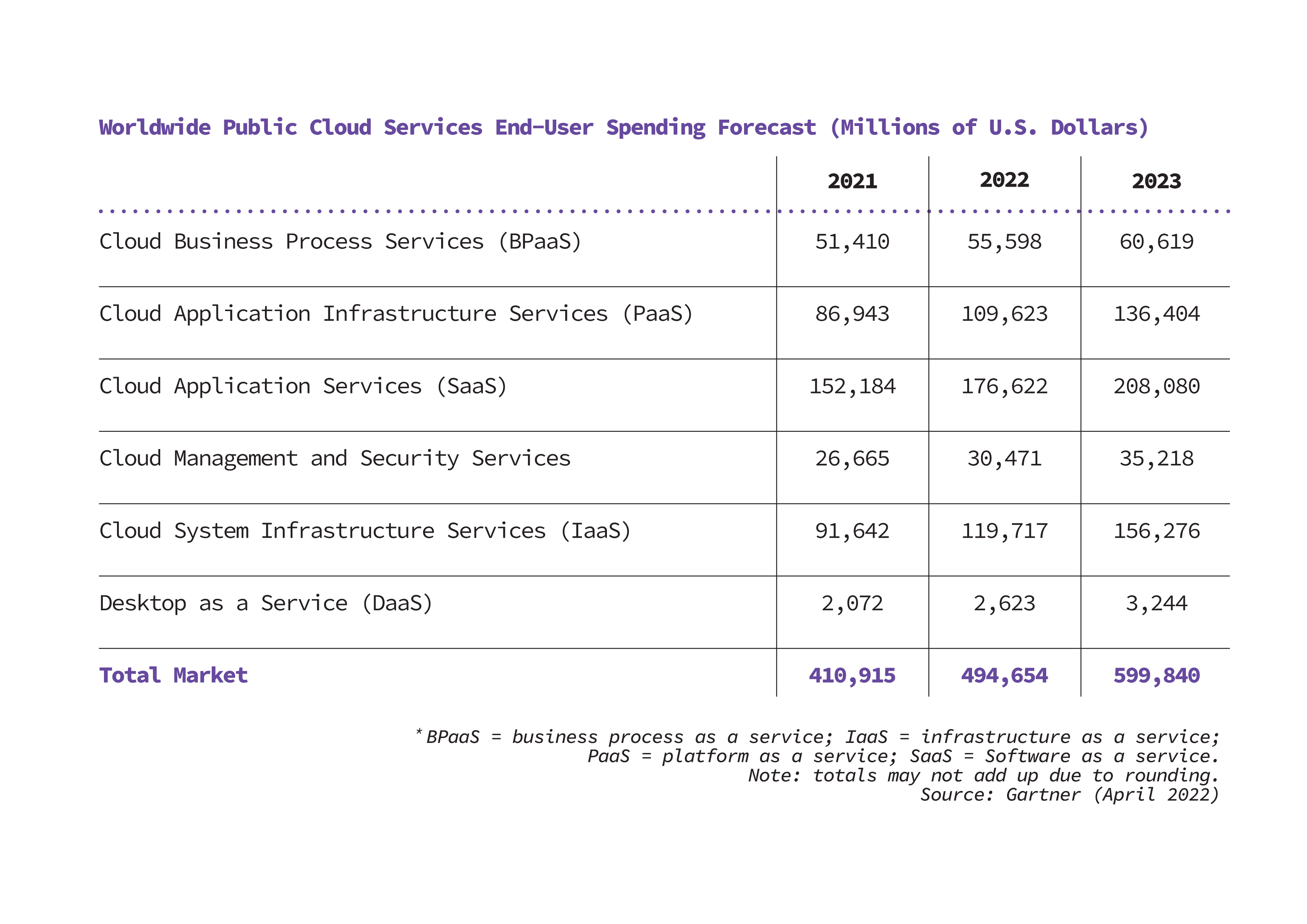 In this context application streaming might be one of the most thrilling developments. In years to come streamed real time 3D experiences are likely to become the norm. Therefore, to win in digital, companies need to make the shift from complex, rigid, and low fidelity technologies to new cloud-based set-ups. Choosing an agile approach with a clear understanding of a minimum viable product can ease the transition from one technology solution to another that brings along scale at low cost as well es an uncompromising experience.

Many companies have already started this process and digitized parts of their business with employees working fully remotely. So, it is fair to say that Covid-19 has certainly accelerated the digitization of companies across all industries. Yet it is not only about digitizing processes. It is also about creating the right user experience by building an emotional connection to an even larger degree. The upward tendency in asking for better digital services are here to stay. There has been a permanent change in customer behaviour and their preferred way of interacting with brands kicked off by lockdown.
FROM VIRTUAL REALITY TO THE METAVERSE EXPERIENCE




In this setting, digital and immersive experiences are key. They are the most important enabler for companies to interact with their customers on a large scale. Companies must develop a clear vision and strategy how to compete in this new environment. Central to success will be a digital ecosystem in which companies have digitized processes and use digital twins to engage with their costumer anywhere and anytime. The technologies, the bandwidth, and the end user devices are there to up the game drastically in digital. Today and in future, sales will be decided online and only companies with a holistic and digital journey will stay competitive.




By Sebastian Schultze Sebastian.schultze@monkeyway.com